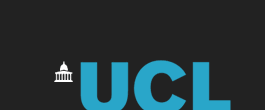 The UCL Overseas Research Scholarships (UCL-ORS), aim to attract high-quality international students to UCL to undertake research.
Approximately 40 UCL-ORS awards are available annually.
Eligibility Requirements
Applicants must be:
in receipt of an offer of admission to, or currently registered at, UCL on a full- or part-time research degree programme (please see IMPORTANT NOTE below) and;

liable to pay tuition fees at the overseas rate (Overseas fees status), and;

holding or expecting to achieve at least an upper second-class Honours UK undergraduate degree or equivalent qualification.
While current students may apply, those entering their third year of research will normally only be considered for funding in exceptional circumstances.
Selection Criteria
Scholarships are awarded on the basis of academic excellence and research potential. Financial circumstances are not taken into account.
Value: Benefits and Duration
Awards consist of fee funding to cover the difference between Overseas and UK/EU tuition fees.
UCL-ORS recipients who do not have any other fee funding will receive additional UCL funding to cover remaining tuition fees for the duration of the UCL-ORS award.
The award does not cover the Additional Fee Element (AFE) of your programme (if applicable), unless you are also awarded a UCL GRS award.
Awards are tenable for years 1, 2, and 3 of a full-time MPhil/PhD/EngD degree programme (or years 1 to 5 of a part-time programme), subject to annual review and renewal.
Where students are undertaking an integrated four-year doctoral programme the award will be extended to their final year of study.
If granted, funding begins at the start of the next academic session.
Applicants are advised to secure additional funding to cover living costs, which are estimated to be in the region of £13,000 per year. UCL-ORS awards may be held in conjunction with UCL Graduate Research Scholarships (GRS) and other non-fee awards (unless the fee award covers the Home/EU rate only).
Application Deadline and Procedure
Information for Students
There is one common application procedure and form for a number of research student scholarship schemes.
All applicants will be considered for a UCL GRS, and overseas fee payers will also be considered for the UCL ORS award and, if applicable, the UCL-CSC (China Scholarships Council) Scholarships. You only need to complete one application form to be considered for any of these funding schemes, provided you fulfil the relevant eligibility criteria.
Before completing the application form, please read the Research Scholarship Application Form Guidance Notes.
Eligible candidates must complete the UCL Research Scholarship Application Form, and submit it – along with supporting documents specified in the form, including references for which the templates can be downloaded here:
Reference Form 1
Reference Form 2
Reference Form 3
Please note that we have prepared information that may be helpful for your chosen referee, the UCL Guidance for Referees. We suggest you provide your referee with a copy of this document when asking for an academic reference.
Complete applications along with required documentation as detailed in the form must be submitted to the applicant's academic department. In order to be shortlisted, you must make sure that your scholarship application is complete.
All applications should be sent to the relevant academic department/institute/division/unit. Please check with the administrative staff in your departmental office for details of who to send your application to.
Applications must be submitted to departments no later than Wednesday 6 January 2016. Please be aware that some academic departments set their own deadlines which may be earlier than this date, so make sure you check with them directly.
IMPORTANT NOTE:
Potential candidates must ensure that they submit a full scholarship application by the deadline irrespective of whether an offer of admission has reached them or not. The UCL Student Funding Office will check UCL systems at a later date to confirm whether the scholarship applicant holds an offer of admission and on what date that offer was made.
Notification of Results
There is a combined selection by UCL academics for the research schemes. The decision of which award a successful candidate will receive is made by the selection panel.
The selection panel meets in mid February and successful candidates can expect to be notified by Tuesday 23 February 2016 at the latest.  If you do not hear from us by that date, you may assume that your application has been unsuccessful.