CSIR- Institute of Himalayan Bioresource Technology, Palampur (H.P.)-176 061
Invites Applications for Ph.D. Programme of
Academy of Scientific and Innovative Research (AcSIR) January 2020 Session
CSIR-IHBT, a premier research institute of the Council of Scientific and Industrial Research (CSIR), invites applications for Ph.D. Programme under Academy of Scientific and Innovative Research (AcSIR) from eligible candidates.
ELIGIBILITY CRITERIA:
Ph.D. (Science): Master's Degree in Science and a valid National Level Fellowship NET-JRF/SRF of various funding agencies (CSIR/UGC/RGNF/DBT/ICMR/BINC/INSPIRE/ GATE/ G-PAT or other equivalent fellowships) for Ph.D. programme at CSIR-IHBT: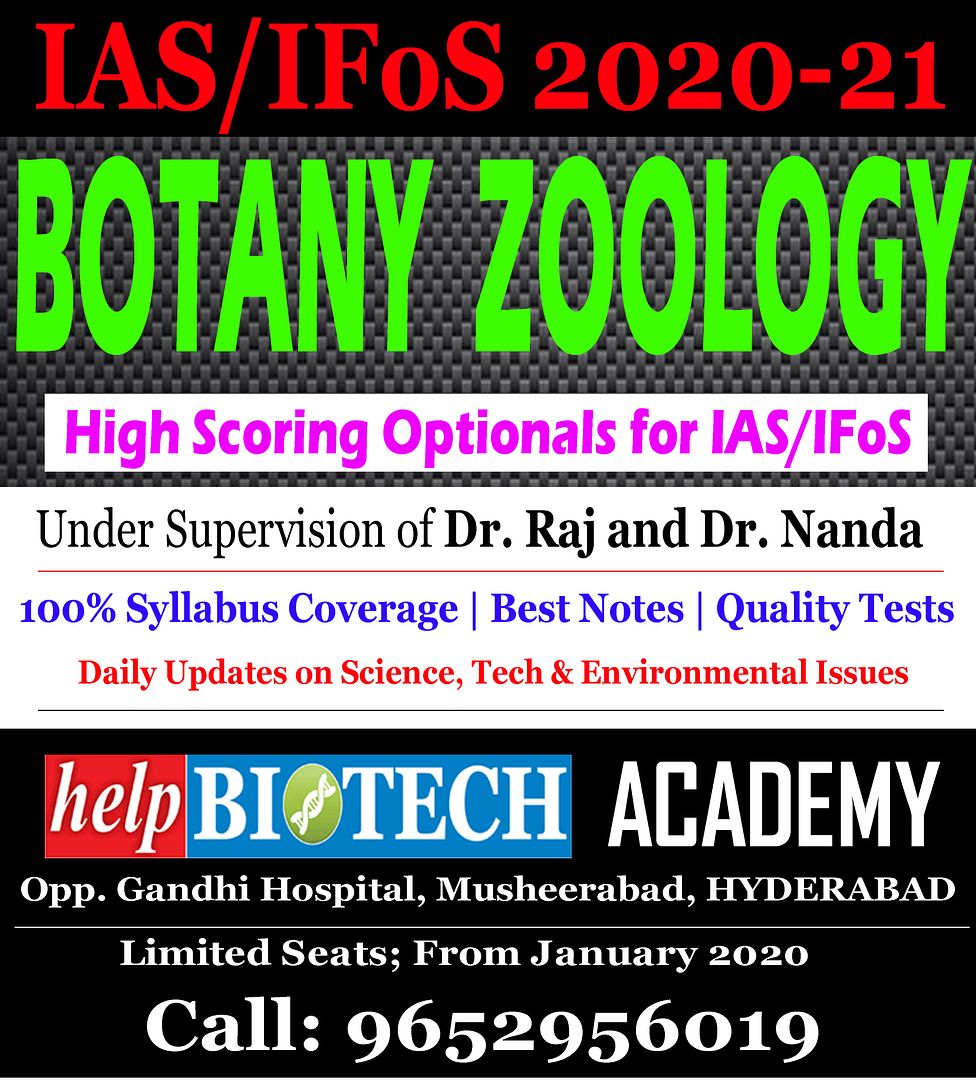 (i) Biological Sciences- Master's degree in Agriculture Sciences/ Biochemistry/ Biotechnology/ Microbial Biotechnology/ Fermentation Technology/ Bioinformatics/ Botany/ Entomology/ Forestry and Environmental Sciences/ Food Science/ Food Technology/ Floriculture/ Genetics and Plant Breeding/ Microbiology/ Industrial Microbiology/ Medical Microbiology/ Molecular Microbiology/ Molecular Biology/ Plant Molecular Biology/ Nanotechnology/ Nano biosciences/ Plant Pathology/ Plant Sciences/ Plant Physiology/ Pharmaceutical sciences (Pharmacology & Pharmacology and Toxicology)/ Zoology/ Human Genetics/ Virology/ Traditional Medicine/ Natural Resource Management/ GIS. Candidates with Master's degree in Statistics OR B.E. / B.Tech. in Bioinformatics/ Computer Science/ Food Technology/ Biotechnology with a valid National or other equivalent Fellowships are also eligible.
*BE/B. Tech. degree holders in engineering discipline with valid GATE score & Candidates with B.Tech. in Biotechnology with valid GATE score subject to securing a minimum 85.00 percentile in GATE are eligible
Existing Research Fellows/ Projects Assistants working at CSIR- IHBT for a minimum period of 1 year are eligible to apply. CSIR Group III/ IV staff who fulfil the academic qualifications are also eligible to apply for Ph.D. in Part Time mode with the approval of the Lab Director. Admission criteria for SC/ST/OBC/Women/ Physically Handicapped/ EWS candidates is relaxable as per GoI rules.
How to Apply:
For details about application and admission procedures, candidates are requested to visit the website
http://acsir.res.in
.
Interested candidates who fulfil the eligibility criteria can apply online at
http://acsir.res.in
from September 20, 2019 onwards. Online application will close on
October 24, 2019
.
To know more about AcSIR and CSIR-IHBT please visit http://acsir.res.in and
http://ihbt.res.in
/