ADVT/RecT/26/2019
INTERVIEW FOR TEMPORARY POSITION OF JUNIOR RESEARCH FELLOW (1 No.) IN THE DEVELOPMENTAL BIOLOGY GROUP.
Particulars Description
1. Position/s & No. JUNIOR RESEARCH FELLOW (1 No.)
2. Funding Agency, Title, Period of the Project & Post Code Wellcome Trust / DBT India Alliance Sponsored Project (SP-WT/DBT IA): "Exploration of pro-regenerative secreted molecules and their mechanistic details in heart regeneration using zebrafish as a model organism". Period up to: 22/09/2024. Post Code: ARI/SP- WT/DBT IA/JRF
3. Group/ Division Developmental Biology Group.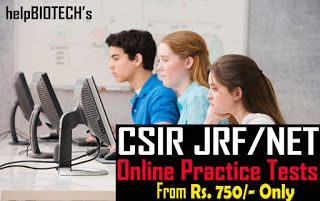 4. Qualifications Essential: i)
Master Degree with at least 60% marks in any discipline in Biological OR Pharmaceutical Sciences OR Chemistry. ii) Applicant must be qualified in any one of the following tests: CSIR-UGC/ICAR NET including Lectureship (Assistant Professorship) OR GATE. National Level examination DST, DBT, DAE, DOS, DRDO, MHRD, ICAR, ICMR, IIT, IISc., IISER etc.
Desirable: i) Experience in animal handling skills.
5. Monthly stipend Rs. 31,000/- (Consolidated)
6. Age limit (as on last date of application ) Upto 28 years for General Category. Age relaxation of upto 5 years (Upto 33 years) for SC/ST/Differently abled/women candidates and 3 years (Upto 31 years) for OBC (Non-creamy layer), candidates selected through DBT-BET 2019 shall also be considered for age relaxation as applicable.
7. Last date for receipt of Application 25th November 2019 (Monday).
8. Display of the short list of candidates for interview Will be displayed on Institute website by 28th November 2019 (Thursday)
9. Day, Date & time of Interview 13th December 2019 (Friday), at 10:00 A.M.
Note: No T.A. is admissible for attending interview and selected candidate will have no right for appointment against any ARI or funding agency's post/s.