SCHOOL OF BIOTECHNOLOGY
MADURAI KAMARAJ UNIVERSITY
MADURAI - 625 021
Advertisement for JRF Position (01/RBA/CSIR/2019 dt. 07/11/2019)
Applications are invited for a Junior Research Fellow (JRF) position available in the Department of Genetic Engineering, School of Biotechnology, Madurai Kamaraj University, Madurai to work in the CSIR sponsored Research Project (Ref. No. 27(0351)/19/EMR-II dated 17.05.2019).
1. Project Title : Motor Neuron Diseases (MND) among Indian Populations: A molecular genetic and functional analysis
2. Position : JRF (01)
3. Duration : Three years
4. Fellowship : As per CSIR norms (For NET/GATE candidates Rs. 31,000/month; For Non-NET candidates Rs. 12,000/month)
5. Age Limit : 28 years
6. Qualification : M.Sc. in Biotechnology/Microbiology/Biochemistry/Life Sciences & M.Tech in Biotechnology/ Biomedical Sciences with at least 55% marks
Desirable qualifications: CSIR/UGC/DBT/GATE/ICMR or Equivalent National Eligibility Test qualification is highly desirable. Working experience with Molecular diagnosis, Genetic diseases and rDNA technology is essential.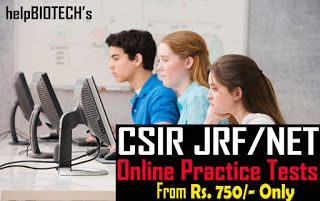 Last date for the receipt of applications: On or before 29th November 2019. Eligible candidates can apply with detailed bio-data and photograph (3 hard copies) along with self-attested copies of certificates to: Dr. B. Ashokkumar Principal Investigator- CSIR Project Department of Genetic Engineering School of Biotechnology Madurai Kamaraj University Madurai - 625021.
E-mail: rbashokkumar@yahoo.com
Note: The position is available immediately. Eligible candidates will be short listed and called for Interview. Selected candidate for JRF position will have the option to register for PhD at Madurai Kamaraj University.
Please note that NO TA and DA will be paid for attending the interview.