NATIONAL INSTITUTE OF IMMUNOLOGY
NEW DELHI-110067
Applications are invited for the position of Research Associate (RA) for the following time bound sponsored project as per the details given below:
Project "Structural and Functional Biology of Membrane Proteins from Mycobacterium tuberculosis: Implications in the design of new anti-TB agents" funded by DBT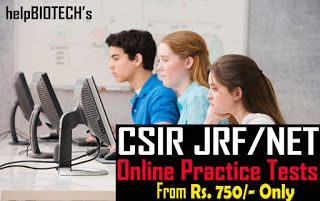 Tenable till – 06.03.2022
Dr. Bichitra K. Biswal Staff Scientist-V bbiswal@nii.ac.in
Educational Qualifications: Ph.D. biotechnology/biophysics/ Biochemistry/Life Sciences or any other related field from a recognised university
Emoluments: The selected candidates will draw consolidated emoluments as per Institute Rules depending upon qualifications & experience. Rs. 47,000/- per month plus 24% HRA (As per DST OM Dated 30.01.2019)
Job description & Desired Knowledge: Candidates should have experience in Molecular biology, recombinant DNA, protein chemistry, protein crystallization and X-ray crystallography techniques. Candidates with experience in membrane protein overexpression and purification are also encouraged to apply.
LAST DATE OF RECEIPT OF APPLICATIONS: 06.12.2019