ICAR – NATIONAL RESEARCH CENTRE FOR BANANA
TIRUCHIRAPALLI.
Advertisement No: 09/2019 Date: 28.09.2019
Walk-in-Interview for the selection of Young Professional – II (One) and Young Professional – I (One) on contractual basis under the "Contract Service - supply of Tissue Cultured Planting Material of banana cv. Sabri" will be held on
10.10.2019
(Thursday) at 11.00 AM. The candidates should be available in the office premises before 10.00 AM on the respective date (s) for verification of certificates. The posts are purely temporary and co-terminus with the project. Eligible candidates may attend the Walk-in-Interview at the above address.
1. "Contract Service - supply of Tissue Cultured Planting Material of banana cv. Sabri"
Young Professional – II
First class in M.Sc. (Agriculture / Horticulture) or M.Sc. (Life Sciences / Biochemistry / Biotechnology)
Rs.25,000/- (consolidated) per month
Ph.D. in Life Sciences / Biochemistry / Biotechnology with experience in working on banana tissue culture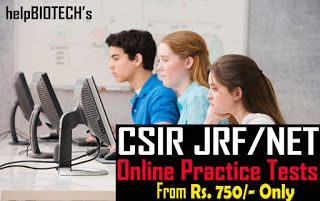 Three months
2. -do-
Young Professional – I (One)
First class in M.Sc. (Horticulture / Plant Breeding) or M.Sc. (Life Sciences / Botany / Biotechnology)
Rs.15,000/- (consolidated)
At least 1 – 2 years experience in relevant field of specialization in reputed organization and knowledge in tissue culture / somatic embryogenesis conventional breeding
Three months
More Info:
http://nrcb.res.in/documents/Recruitment/2019/advt-9.pdf