2016 ADMISSIONS
M.Sc. PROGRAMS
Thapar University offers following MSc programs of 2-years duration (4 Semesters):
M.Sc. (Bio-Technology)

M.Sc. (Bio-Chemistry)
PhD PROGRAMME
Biotechnology Department
Agro-Biotechnology, Plant Biotechnology, Bioremediation, Microbial Ecology, Food Technology, Food process and Safety, Plant Microbe Interaction, Tissue culture, Sustainable Agriculture, Bioinformatics, Areas of Animal Biotechnology & drug discovery and Microbial Concrete.
School of Energy and Environment
Environmental Technology & Management, Environmental Engineering, and Bioremediation.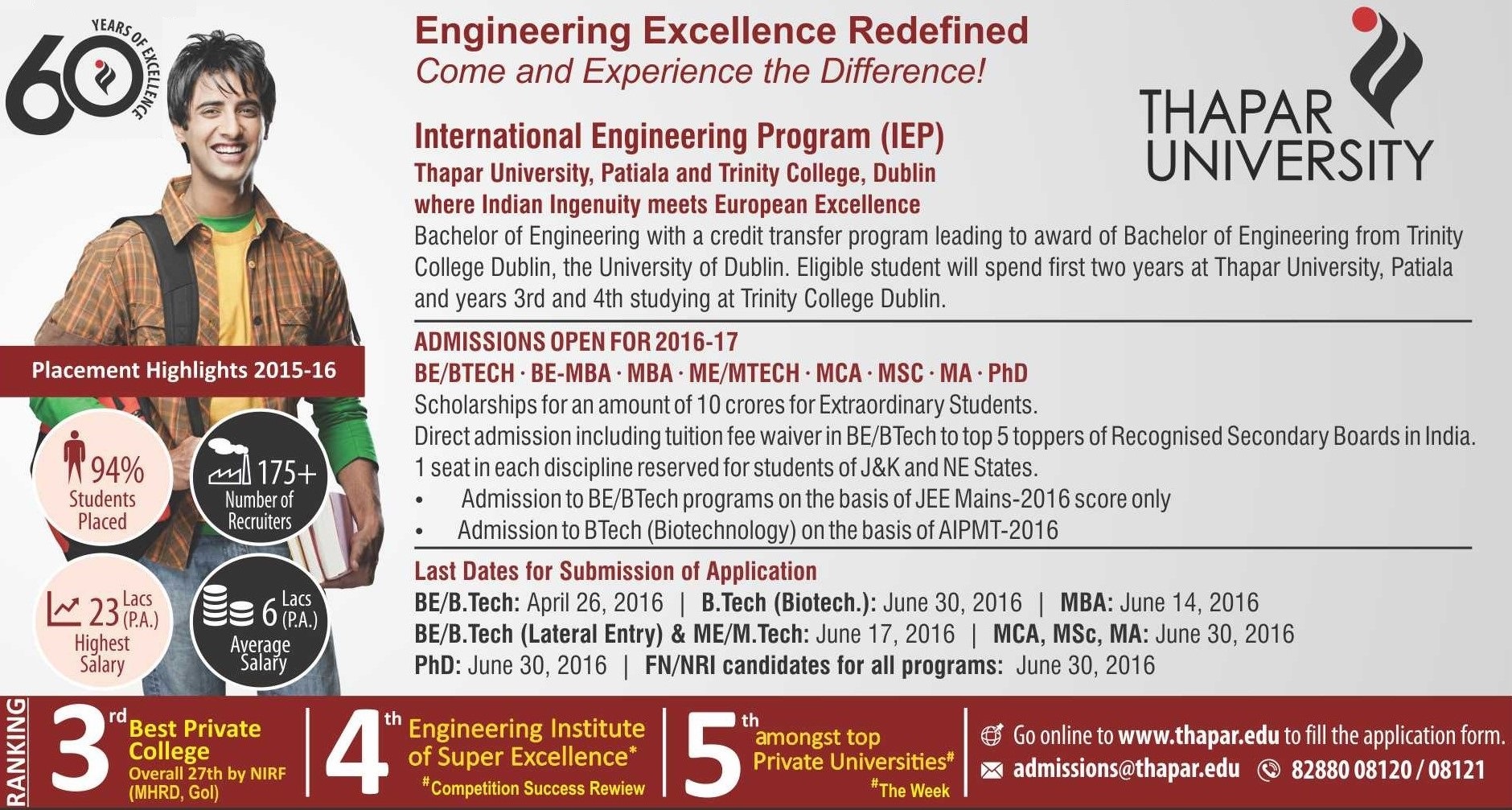 More Info: